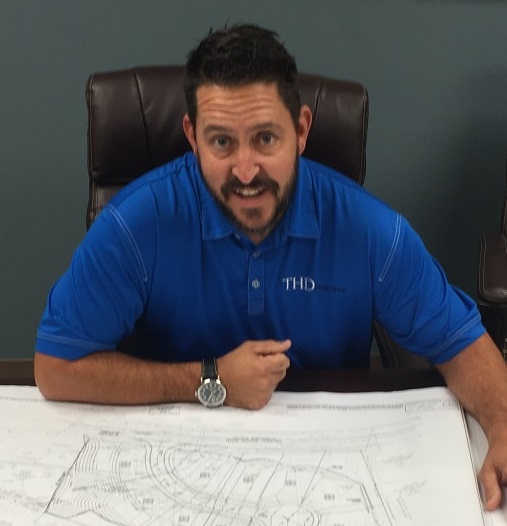 Robert Tiemann, P.E., Principal
Rob's strength and passion is for contract negotiations, land planning and zoning, and coordination of clients and design engineers.
Over the past 14 years in civil engineering, Rob has managed development and construction for multiple large-scale residential communities, from planning to land acquisition to construction. Rob also has strong expertise in surveying for construction stake out, boundary research, and topographical surveys.
University of Missouri-Rolla
Bachelor of Science—Civil Engineering (1998)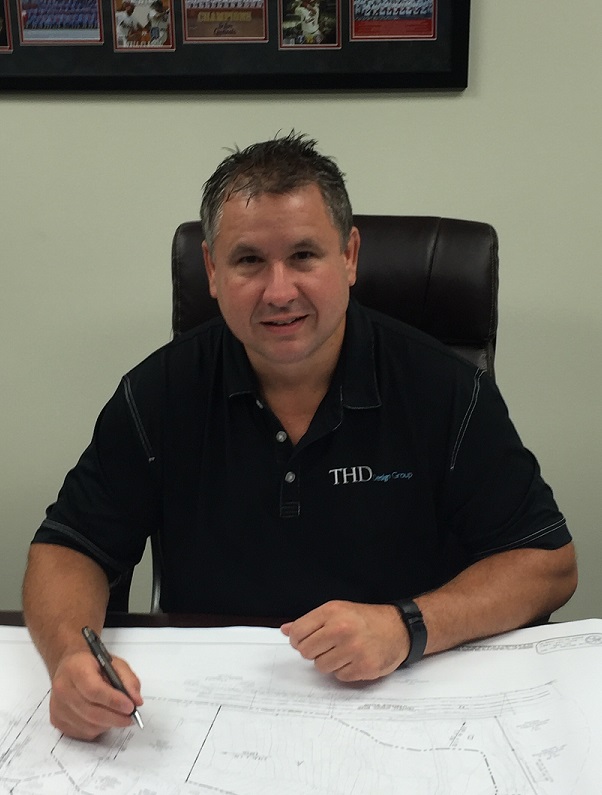 Eric Husman, Principal
Eric has extensive experience in commercial, industrial, and residential developments, as well as municipality engineering plan review and right-of-way construction. 
With 16 years of civil engineering expertise, Eric has designed roadways and large-scale developments, and has a wealth of experience in project management, excavation permit inspections, contractor negotiations and selections, annexation, rezoning, and plan approval through municipalities.
University of Missouri-Rolla
Bachelor of Science—Geological Engineering (1994)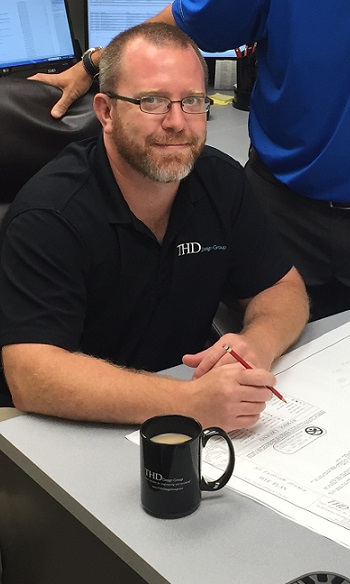 Gabriel DuBois, Design Director
Gabe brings a strong engineering design background with experience in roadways, commercial, industrial, residential developments.
Gabe has over 19 years civil engineering experience, with a vast range of skills including lift station design, gravity sanitary sewer design, storm water management, concept planning, flood plain development, detention ponds analysis, horizontal and vertical roadway alignment, erosion and sediment control plans, grading plans, utility coordination, and cost estimates.
St. Louis University
Bachelors of Science—Physics (2003)
ITT Technical Institute
Associate of Applied Science—Computer Aided Design (1997)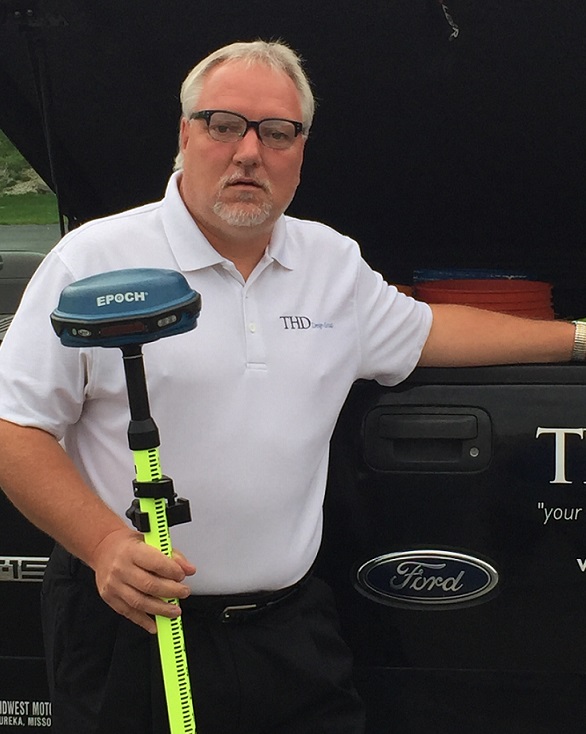 Brian Fischer, P.L.S., Survey Director
Brian brings a strong surveying background with experience in residential, commercial, and municipal surveying projects.
Mr. Fischer has over 30 years of experience in the survey field, preforming a variety of survey types for residential, municipal, commercial, industrial and government agency clients. He has experience in survey instrumentation and computer aided drafting (CAD) programs, as well as office and survey programs such as Trimble Office, Carlson and Civil 3D.  Management experience includes overseeing drafting and field crews, as well as a branch office for an Oil and Gas services firm in southeast Texas. A former adjunct faculty member for the Engineering Department at St. Louis Community College at Florissant Valley, he holds Professional Land Surveyors licenses in Missouri, Illinois, Iowa, Mississippi and Texas.
St. Louis Community College at Florissant Valley
Associate of Applied Sciences Technology— (1985)
Certificate – Computer Aided Design (1991)
T.Michael McMillen, PE, D.GE, Director of Geotechnical Services

T. Mike brings 40 years of geotechnical practice in the St. Louis area, including 10-plus years as President of Gateway Geotechnical, LLC located in Chesterfield Valley. His career has been highlighted by service to the profession, including local and national society offices, and membership in both the Academy of Civil Engineering and the Academy of Geo-Professionals.
Mr. McMillen's professional experience includes geotechnical design, construction, and management with regionally and nationally recognized consulting firms located in the central Midwest, with most of his experience focused in Missouri, Illinois, and neighboring states. He has been responsible for field and laboratory investigations, hands-on engineering design and recommendations, and construction of major buildings, utilities, and other infrastructure; roadways, bridges, and transportation facilities; earth dams, levees, locks and river structures; and drainage and groundwater control.
University of Missouri at Rolla (now MS&T)
Bachelor of Science, Civil Engineering— (1967)
Master of Science, Geotechnical— (1968)
Maryville University
Master of Business Administration— (1997)